Talent Spotlight is a regular feature profiling the employees of UpTop. See the Talent Spotlight archive for more profiles.
What is your role at UpTop and what projects do you work on?
I'm the Technology Lead at UpTop where I lead both the Development and SysAdmin/DevOps teams.
As a Sysadmin, I pretty much have a hand on all our projects that require hosting. As the Development Lead, I have some input on all of our projects that include a back-end component.
Right now, I'm overhauling our VMware provisioning system and migrating our code repositories between GIT providers. My most recent client project has included working on code features in Ruby on Rails and testing on Cucumber for FlukeConnect.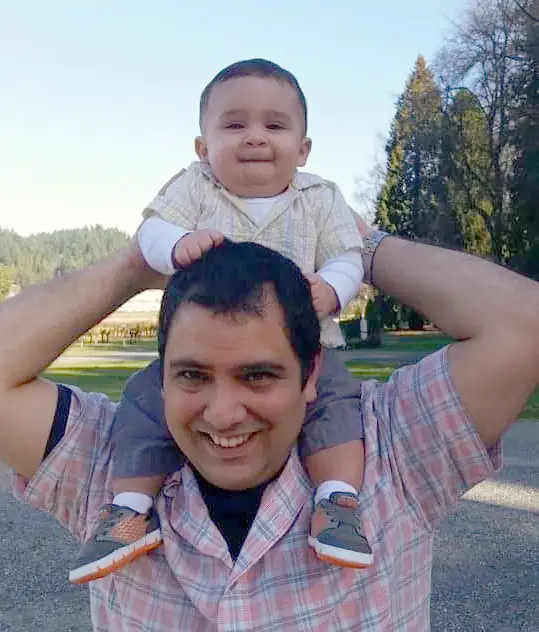 When did you first know you wanted to work in this field?
I've always been a tinkerer at heart, since I was a kid I loved taking things apart and trying to figure out how to put them back together. I had mixed success with this.
I started programming GW/BASIC when I got my first computer in 1988, trading programs with a few other kids in school. In college, it became an obsession and all my computers (after my first one) were assembled by me. This is when I also discovered Linux and became pretty involved with it. I became a member of the local Linux User Group (LUG) and was picked as one of five people to represent Venezuela in a conference in Argentina. From there, I participated as a guest speaker in several OpenSource events in Venezuela.
What were some of your previous career paths?
I've always been involved with computers. My first paying job before college was as a field tech, installing workstations and small networks in lottery agencies.
While in college, I worked part time as a developer at the University to help pay for my studies. We were one of the first developer shops to implement websites using PHP 2.2 in Venezuela.
So far, I've worked as a field engineer, a web developer, started a consulting business with a couple of friends and acted as the Head of IT for a financial institution in Venezuela. I also worked as a teacher at Universidad Simón Bolívar before coming to the US. In the US, I worked – for a short time – as a Program Manager for Microsoft before coming to work at UpTop as SysAdmin/Dev.
Where did you grow up?
I grew up in Venezuela. We are located at the north end of South America, bordering Colombia and Brazil. We have big coasts, tall mountains, deserts and rain forests. If you've seen the Disney movie UP, that big waterfall is Angel Falls, the tallest waterfall in the world.
It's a lovely country with very open and accepting, touchy-feely people. We love to have a good time.
What is your favorite app right now?
Google Now, it's an amazing app. However, it is a bit creepy to see how it assembles the personal dashboard based on my location, recent searches and … who knows what else. I love using the voice commands while driving, as well as the movie articles and TV recommendations.
What is your favorite restaurant or coffee spot in Seattle?
I'm a big fan of the food trucks. I love Jemil's Big Easy and Off the Rez. For a sit down meal, I like Serious Pie Seattle. For more formal affairs, and if you're on the east side, The Stone House in Redmond. Another one on the east side is an awesome Italian restaurant called Tropea.
What is something people might not know about you?
I worked as a bartender for a few months.
I love trying new things. I try not to shy away from anything. I might not be in good enough shape to do extreme sports or things like that, but I'm game for almost everything else.
What other special skills or interests do you have?
I like to tinker and learn, this has introduced to a bunch of new things, like:
Knit;
Brew beer, wine and cider;
I can cook very well, I might even brag about it;
I love mixing for cocktail parties;
I love reading, I'm always reading a book or two: SciFi, biographies, historical fiction, crappy YA novels, I would read anything;
Love playing tabletop games;
I own a collection of battle figurines for table top battle games similar to WarHammer 40.000.
 What is one of your guilty pleasures?
Watching bad movies and gory/horror movies. A bad movie turned good: Tucker and Dale vs. Evil. Do yourself a favor and see this movie.
What is your career highlight?
Being the youngest person to give a talk at a software development conference in Venezuela.
While at UpTop, I had the opportunity to migrate 1200+ sites from AWS over to our own infrastructure. It was a lot of work that, thanks to good preparation and a number of scripts, succeeded with very few problems.