Talent Spotlight is a regular feature profiling the employees of UpTop. See the Talent Spotlight archive for more profiles.
What is your role at UpTop and what projects do you work on?
I am a Senior Project Manager, as well as the Project Management Team Lead here at UpTop. While the majority of my time is spent doing the traditional PM stuff, I also get the opportunity to work with the other PM's to establish internal and client facing processes and practices in order to help make us successful.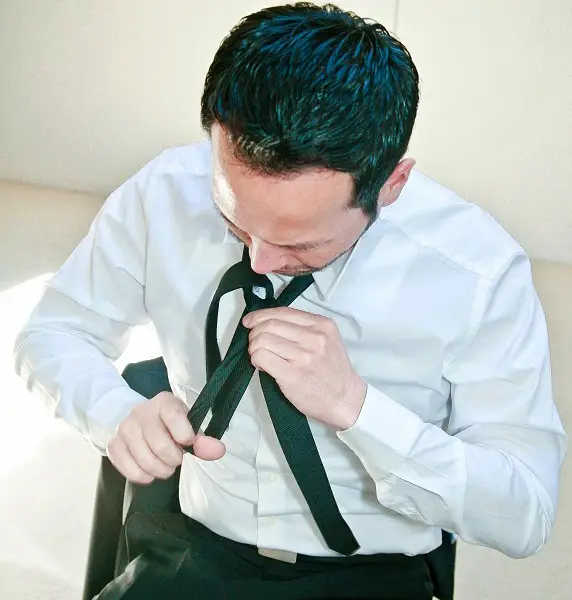 The projects that I work on can vary in size and scope, that's one of the great things about working at UpTop. The projects I'm most commonly involved with include complex custom websites or SaaS web based applications. Some past and current clients include projects with Amazon, CenturyLink and Microsoft.
When did you first know that you wanted to work in this field? 
I think it was around 2006. Even though I didn't have any formal training at the time, a friend asked me to be a PM at a small start up. At the beginning, it was mostly just helping to keep things organized and projects moving forward on the schedule. I then found myself looking forward to talking with customers to gather requirements, consult on best practices and then helping to get the project completed.
What were some of your previous career paths?
I've always been into computers and design, so I started doing freelance web design in 1999 and loved it. That forced me to learn how to wear many hats, quickly. Not only design and development; but a little sales, business and sys admin work as well. Little did I know, I was preparing myself to be a Project Manager.
Where did you grow up? 
In Seattle, and to be honest I can't see myself living anywhere else.
What is your favorite app right now? 
This is going to sound really boring and sad, but it's OneNote. I have it installed on all my devices and it keeps my notes, recordings and sketches organized when I move between them all.
What is your favorite restaurant/coffee spot in Seattle?
I love Portage Bay Cafe. The wait for a table is ridiculously long, but the french toast with the "all you can pile on" toppings bar is worth it.
Coffee, I wouldn't be able to function without it. Seattle's Herkimer Coffee is my favorite.
What is something people might not know about you?
I rarely cook. Up until recently, I didn't own pots or pans. Oh, and I hate water chestnuts.
What other special skills or interests do you have? 
If I weren't a PM, I'd probably be a starving photographer. I can spend hours and hours in Adobe Lightroom and Photoshop.
What are your guilty pleasures? 
Video games and pizza. Together or separately, it doesn't matter.
What is a career highlight? 
This may sound cliché or predictable, but being promoted to the Project Management Team Lead at UpTop. It's not easy being a PM in an agency-type atmosphere, and we have some fantastic PM's here. It's exciting and humbling at the same time to help shape "who and what" an UpTop PM is.