Talent Spotlight is a regular feature profiling the employees of UpTop. See the Talent Spotlight archive for more profiles.
What is your role at UpTop and what projects do you work on?
I'm a UI/UX designer here at UpTop. I am currently working on projects that relate to our clients' brand identity.
When did you first know you wanted to work in your field?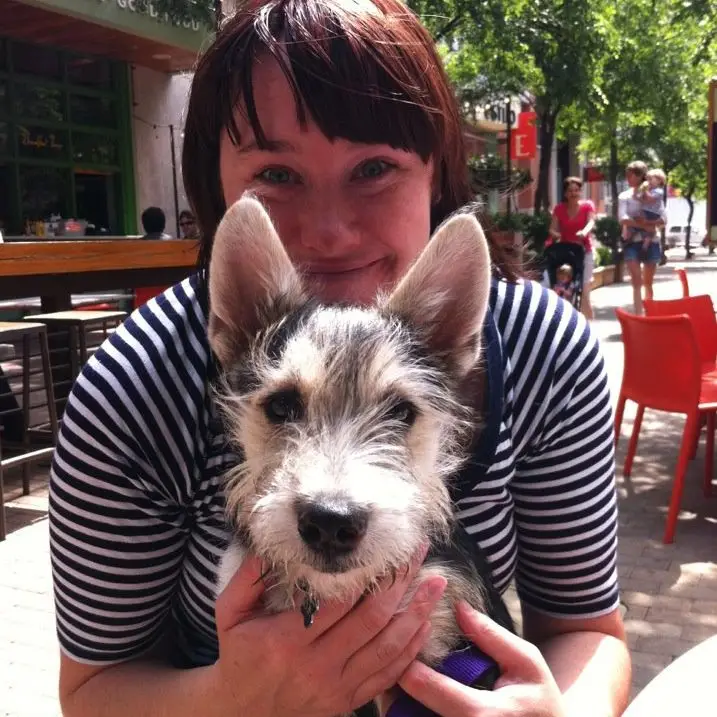 I've always been into art but making a living as a fine artist is very hard. I knew I needed to stay connected to that in some way, so I chose to study graphic design in college. The technology aspect of modern design also holds appeal to me, I'm a closet tech nerd.
What are some of your previous career paths?
My career has moved from graphic design (mostly print and package design) to web design (designing websites and doing UI work). Aesthetics has taken more of a backseat these days though, as I've become interested in knowing and helping the user.
Where did you grow up?
I was born in San Francisco, CA and moved to Pocatello, ID when I was eight years old.
What is your favorite app right now?
A game app called City 2048 on iOS. It's based on a number game called 2048 in which you move tiles around to combine them. I love how aesthetically pleasing and simple the game looks, though it can be very addictive. Remember: the corner is king!
What is your favorite restaurant/coffee spot in Seattle?
My favorite coffee spot is Pegasus Coffee on Third St near UpTop's Seattle office. My favorite restaurant (for now) is Bakery Nouveau in West Seattle, possibly the best pastry place in the world.
Oh! And I love Crepe De France, the crepe place in Pike Place Market. Most restaurants down there are tourist food, but those crepes haunt my dreams.
What is something people might not know about you?
I am a total nerd. My favorite hobbies include video games (recently Borderlands and A Wolf Among Us), nail art, comic books (love Rat Queens and Saga), and sci-fi post-apocalyptic movies (Dredd, 28 days later, etc).
What other special skills or interests do you have?
In college, I majored in textile design (until the program was cancelled) where I used to make my own custom hand-dyed fabrics and Batiks. I loved it so much that I was the textile lab teacher's assistant for a couple years!
I also love print making, both large and small. I have my own little letterpress that I use to create cards or small works of art. Nothing beats the tactile feel of quality paper!
What is your guilty pleasure?
I really enjoy British-murder mystery/detective shows. Any will do, from serious ones like The Fall and Broadchurch to light-hearted ones like Midsomer Murders and Rosemary and Thyme. They're so clever and so much more interesting than American ones.
What is a career highlight for you?
So far, that is definitely getting the opportunity to work at UpTop with a great team of talented designers!