Talent Spotlight is a monthly feature profiling the employees of UpTop. See the Talent Spotlight archive for more profiles.
What is your role at UpTop and what projects do you work on?
I am a User Experience Designer for UpTop. I started as a contractor in June of 2014 and was hired as a full time employee in March of 2015. It's been a great experience being a part of this fun and dynamic company.
Since I started with UpTop, I've been primarily working with large e­Commerce clients including the UX/UI for Amazon Payments and AmazonFresh. These projects have included work such as creating widgets, designing user interfaces, product design, user flows, creating new customer experiences, and designing banner ads and posters. This work has given me the opportunity to delve deeper into the complex world of the e­Commerce user experience.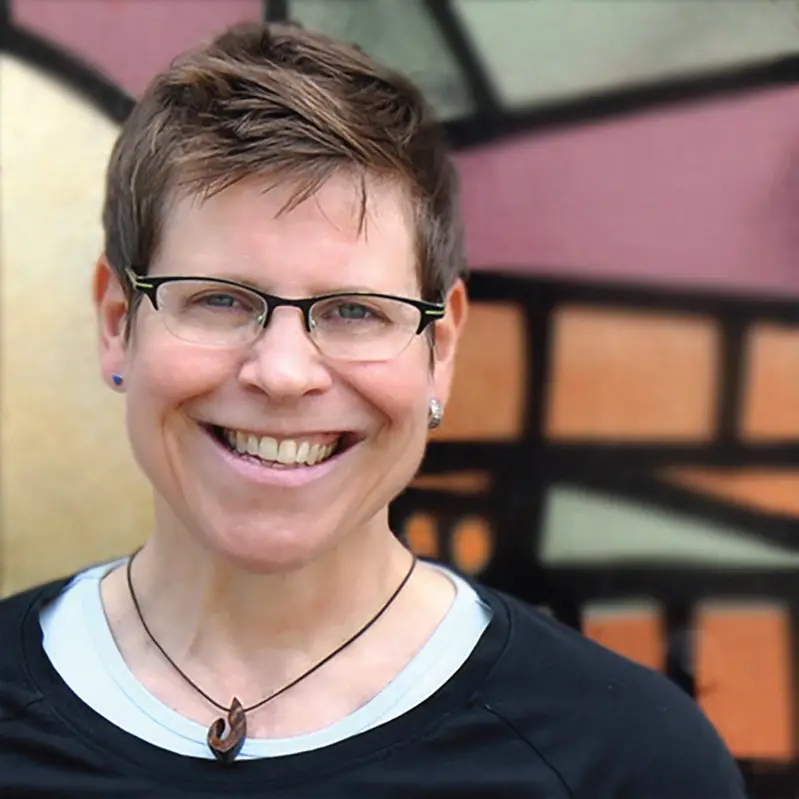 When did you first know you wanted to work in this field?
I have known I wanted to be in the creative field since I was a child. My background in graphic/web design paved the way for my UX career. I enrolled in Seattle Central's Web Design program in 2014 in order to re-fresh my skills and this is where I was introduced to UX. It was a natural transition for me. My visual/web design skills, along with my strengths in communication and team collaboration, are ultimately what set the foundation for me. Another key factor was my inclination for empathy, as this is a crucial soft skill for success in the UX field.
What were some of your previous career paths? 
Though some were short-lived, here are a few: apple picker, custom art framer, health aide, foot courier and yoga instructor.
Where did you grow up?
I grew up in the beautiful state of Maryland. I was fortunate to live in the D.C. Metro and I was one of those locals who actually saw the sights of the city they lived in. The National Mall is a place I know intimately. I took full advantage of the art galleries, museums and memorial parks. I still visit them when I'm in the area.
What is your favorite app right now?
I have several apps that I use often: Fitbit, Transit and WSDOT, though I could suggest improvements.
What is your favorite restaurant/coffee spot in Seattle?
Restaurant ­ Delancey. Coffee shop ­ Wheelhouse Coffee
What is something people might not know about you?
In 2010, I took a three ­month solo trip through France, Turkey and Southern Europe. It was one of the most rewarding accomplishments in my life.
What other special skills or interests do you have?
I'm a certified Iyengar Yoga teacher and have taught for 12 years. I conduct workshops that unite yoga, meditation, writing and art. I enjoy nature, cycling and photography. I'm an awesome Aunt.
What is your guilty pleasure?
Macrina Bakery
Career highlight?
More recently, I'd say my position as a teacher's assistant in the web design classes at Seattle Central College. Sharing my knowledge and helping students who were transitioning into a new career was very satisfying for me, it was a way of giving back.