Clutch, a Washington D.C.-based B2B research firm that identifies top service providers and solutions companies, recently published its inaugural report highlighting the Top Boutique App Development Agencies, characterized as the strongest firms with fewer than 50 employees.
The research leverages Clutch's Leaders Matrix Methodology which maps each company's focus in app development and user experience design against their ability to deliver on client expectations.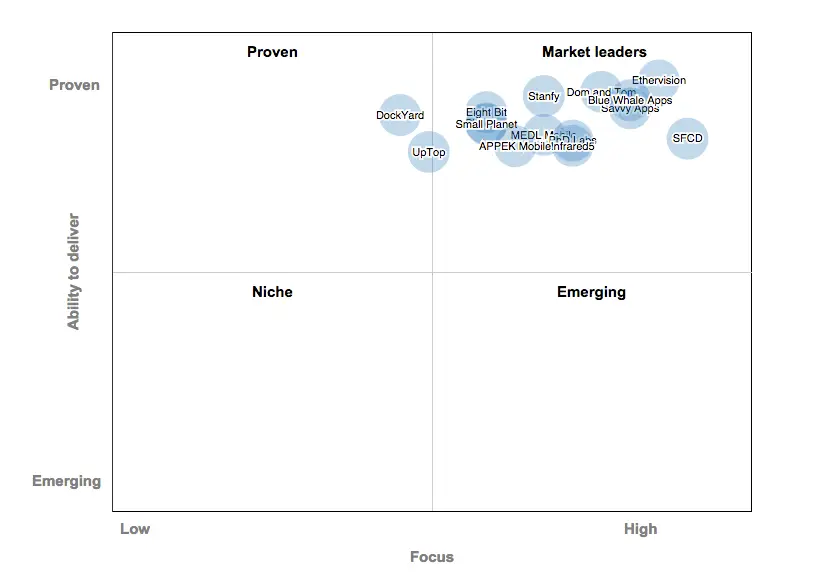 "Boutique app development agencies typically have the ability to provide clients with more personal attention and are able to support a more nimble development process," stated Ryan Stevens, Senior Analyst at Clutch. "The Boutique Agencies featured in this segment are some of the strongest firms featured [in our directory] and frequently compete with their larger counterparts."
For more information about the top agencies listed, as well as Clutch's research assessment, please see the full press release.