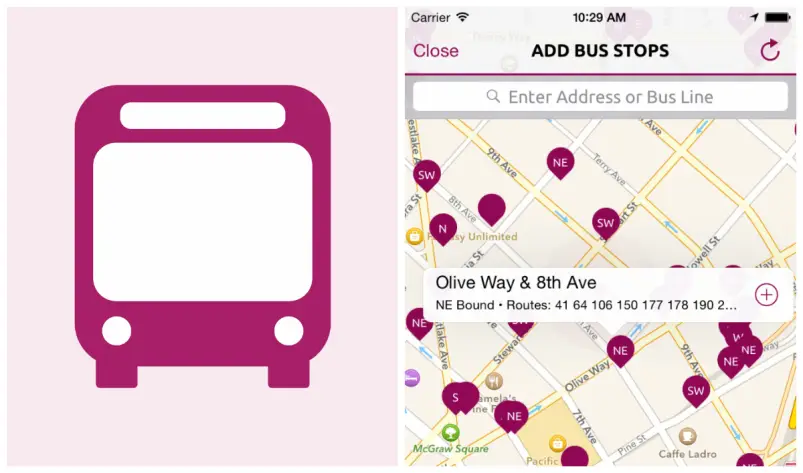 As part of our overall strategy to better serve our clients, the UpTop team is continually learning and trying new things. Developing applications for the Apple Watch is the latest example. To put our knowledge to the test, we developed a new app – BusMe.
Now that I've shared some of our secrets for creating Apple Watch apps (in the article Apple Watch Apps: Developing on the Edge of the Unknown), I'd be remiss if I didn't tell you about our latest creation.
It's the end of the workday. You're tired and ready to leave but there's just one more email to send. You click send, grab your coat and head for the elevator. You glance at your watch and are frustrated to realize that you have just minutes to catch your bus. After a sprint down the block, you spend the rest of the ride wiping sweat off your face and trying to cool down instead of relaxing and taking that travel time to unwind from the day.
Our newest Apple Watch app, BusMe, is designed to take the sweat out of your commute. What if, instead of sprinting, you could quickly check when the next bus is arriving? That extra five minutes until the next bus is time you could spend taking out your book or laptop, or grabbing a decaf latte for the ride home.
At its core, BusMe features:
A location-based prediction of your 'next bus departing' time
Calculated 'walk time' (not sprint time) between where you are and where the bus stop is located
All on the Apple Watch (i.e., no need to unlock your phone to view).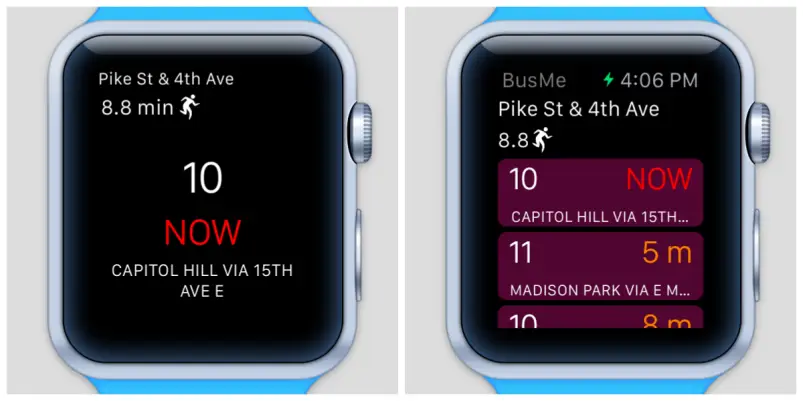 Without BusMe, what's a commuter to do? 1.) Look up the schedule that is printed at your bus stop. 2.) Use the OBA website which provides real time information about arrivals and departures, but is not always accessible and is not handy for 'on the go' perusal. 3.) Use the OBA app which offers stop management, but no geolocation-based information to predict which stop you want times for. You also have to unlock your phone and open the app, which takes precious time.
With BusMe, we've met our goal of creating an app that makes the lives of bus commuters more efficient and less stressful. Taking the bus is a necessary way of life for millions of people. There's lots of public data out there, and what we've done is organize and streamline that data into the most efficient, easily accessible tool for bus travellers.
Check out GeekWire's round up of Seattle-area companies, including UpTop, launching Apple Watch apps this month!