U.S. consumers will make 29 percent of their online purchases (excluding food and travel) via smartphones and tablets in 2014, according to Forrester Research's report US eCommerce Forecast: 2013 To 2018. That's a notable jump from last year's 21 percent.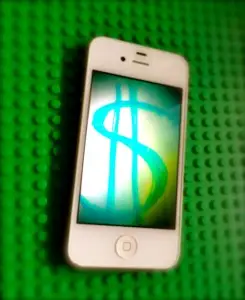 And mobile-generated sales (excluding food and travel) are expected to reach $86 billion this year — a more than 50 percent increase over 2013's $56 billion.
The flip side
Statistical leaps like those are enough to make retailers wonder whether they should drop everything and focus on their mobile future.
But as with most knee-jerk reactions to big changes in numbers, it's important to look at the flip side: 71 percent of sales won't be made on mobile devices.
Based on my years of experience in user experience (UX), I believe a big factor in that 71 percent non-mobile figure is ease – or lack thereof.
Shoppers may browse on the go, but when it comes to making a purchase, only 29% are converting.
Could it be that many are still balking at trying to enter their address and credit card info with one finger on a tablet or smartphone screen (especially a smartphone screen)?
Are there security concerns? Are they just show-rooming and comparing prices with no intention to purchase online?
There are exceptions – you can skip some of the info-entering if you are a frequent shopper on certain sites and have a profile stored, for instance – but some shoppers are going to hate the hunting-and-pecking process enough to wait until they're on a desktop or laptop computer. Or they may prefer to see what they're buying in person at a brick-and-mortar store.
Personally, I've never had a problem with getting a brick-&-mortar shop to match prices I find online … which enables me to get the product on the spot and provides business to the shop. So most of my traffic online falls into the 71 percent, and I have trouble thinking I'm alone.
Brick-and-mortar staying power
And speaking of brick-and-mortar retail, Forrester's Sucharita Mulpuru, one of the authors of the ecommerce study, has an excellent blog post cautioning against drawing extreme conclusions about the impact of mobile.
"… All this growth certainly doesn't mean that stores are dying. Here's why: While we expect $150B more to be spent online between now and 2018, we expect $300B more to be spent offline in that same time. Add to that the money up for grabs that dying retailers like Sears, Office Max, Radio Shack and others will leave on the table and the opportunity for physical retail is actually quite large."
To use an old adage: Don't put all of your eggs in one basket.
Yes, mobile is important. Yes, there are lots of purchases made on mobile devices. No, we should not ignore mobile. But we also need to be sure we don't overlook where the rest of the business comes from.
The best strategy for the future will focus on ensuring that the purchase experience is positive regardless of the avenue.